Looking for love for your Volkswagen? Autospiel is here to help with your Volkswagen scheduled service, maintenance and repairs.
The team at Autospiel is passionate about Volkswagens. We've built up two Volkswagens (a GTI and a Jetta) as racecars and take them in endurance races up to 36 hours long!
While you're not likely driving your Volkswagen 36 hours straight, suffice to say we know a thing or two about keeping your "people's car" reliably on the road.
We believe in good communication and expert service and provide a level of service not available at the big shops.
We service models including:
VW Beetle
VW Jetta
VW Golf
VW Passat
VW Vans & Westfalias.
We're passionate about classic VWs, so whether you're getting service on your late model VW or taking care of your 60's Beetle, we're here for you.
Give us a call or drive on by to have a chat and find out more about how we can serve you and your VW.
Warranty-approved service

Experienced Volkswagen technicians

Personalized service

Practical options for approaching your repairs

2 Year, 40,000 km warranty

Experienced, certified technicians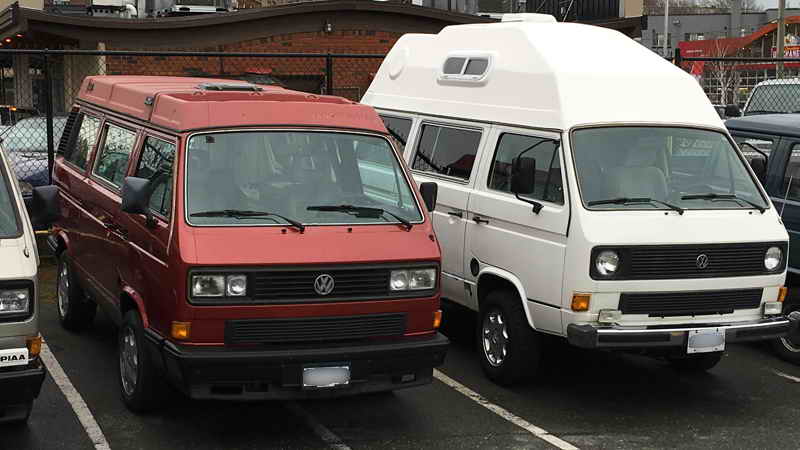 Shop Hours
Monday – Thursday:
7:00 am – 6:00 pm
Friday, Saturday & Sunday: Closed
We brought our BMW X5 here to have a coolant leak repaired. The service was outstanding and honest. The price was 3 times less than the BMW dealership had quoted us as well. It is great to know we have a place to bring our vehicle that we can trust. Thank you Autospiel!

Last year I had an issue with the frame of my car; there was water getting in somehow and it was pooling on the floor and creating moisture everywhere. Phil and the team at Autospiel were so determined to figure out the problem and definitely went above on beyond to fix it. I am happy to report that this year there is no leak and the inside of my car is dry as a bone!

Whenever I have a issue, I know I can pop into Autospiel and ask them for advice. I would not go anywhere else!

I've been going to Autospiel for a couple of years now. I bought a used VW Tiguan where the local dealer was unable to diagnose problems and fix them. The Autospiel team were terrific at communication, estimates, pricing, and quality. Not only that, they are just a bunch of nice people. Highly recommended.
Autospiel German Auto Speciality
We specialize in German built Cars. BMW, Audi, Mercedes and Volkswagen repair and services. Quality service at an affordable price with personal attention.
3-2333 Government Street
Victoria, BC V8T 4P4
Tel: 250.360.0173
Fax: 250.360.0174