Book an Appointment
Call us or email us to book an appointment to see one of our service technicians.

Shop Hours
Monday – Thursday:
7:00 am – 6:00 pm
Friday, Saturday & Sunday: Closed

Location
5 – 2333 Government Street
Victoria, BC
V8T 4P4
Your German Auto Service Professionals
At Autospiel we treat all customers and vehicles with the respect they deserve, ensuring you feel fully welcome at our friendly garage and your car is returned to you in superb condition.
Serving Victoria since 1994
Specialize in German built cars
Experienced certified trained technicians
Equipped with the latest technology for diagnosis and repair
Emphasis on personal attention
Offer proactive maintenance reminders
Only parts from reputable suppliers are used
Offer 2 year, 40 000 km warranty
We brought our BMW X5 here to have a coolant leak repaired. The service was outstanding and honest. The price was 3 times less than the BMW dealership had quoted us as well. It is great to know we have a place to bring our vehicle that we can trust. Thank you Autospiel!

Last year I had an issue with the frame of my car; there was water getting in somehow and it was pooling on the floor and creating moisture everywhere. Phil and the team at Autospiel were so determined to figure out the problem and definitely went above on beyond to fix it. I am happy to report that this year there is no leak and the inside of my car is dry as a bone!

Whenever I have a issue, I know I can pop into Autospiel and ask them for advice. I would not go anywhere else!

I've been going to Autospiel for a couple of years now. I bought a used VW Tiguan where the local dealer was unable to diagnose problems and fix them. The Autospiel team were terrific at communication, estimates, pricing, and quality. Not only that, they are just a bunch of nice people. Highly recommended.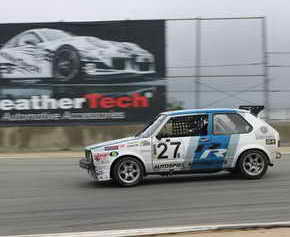 Race Team
Autospiel has participated in the Chumpcar and Lucky Dog racing series since 2013. We are proud to combine our passion for mechanics with the fun of racing and put it all out there on the track!
Race Team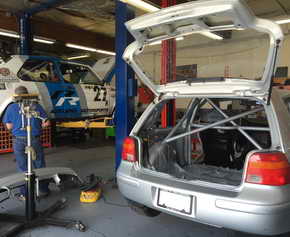 Services
Whether you drive Audi, BMW, Mercedes, Mini or Volkswagen, we're here for you. We share your passion for great German automobiles and have dedicated our careers to repairing them.
Services
Autospiel German Auto Speciality
We specialize in German built Cars. BMW, Audi, Mercedes and Volkswagen repair and services. We do NOT cater to Sprinters. Quality service at an affordable price with personal attention.
3-2333 Government Street
Victoria, BC V8T 4P4
Tel: 250.360.0173
Fax: 250.360.0174